Chair and Host
Dr. Josephine Walwema, PhD.
University of Washington
Assistant Teaching Professor
Associate editor of IEEE Transactions on Professional Communication.
Publication and Editors
ATTW Book Series in Technical and Professional Communication
Series Website: https://attw.org/publications/attw-book-series-in-technical-and-professional-communication/
Since 2012, ATTW and Taylor & Francis/Routledge have collaborated on the ATTW Book Series in Technical and Professional Communication. We publish two lines of books: 1) The Practice Line which focuses on texts for industry as well as classroom teaching and learning, and 2) The Research Line which focuses on scholarly monographs and edited collections.
Meet the Editor
Tharon Howard is the Series Editor for the ATTW Series published by Routledge/Taylor & Francis. He teaches in the RCID doctoral and MAWRM programs at Clemson. As Director Clemson's Usability Testing Facility, he has conducted sponsored research for clients including IBM, NCR Corp., AT&T, Microsoft, etc. For his UX work in both industry and academia, and as creator of UTEST, Dr. Howard was awarded the UPA's "Extraordinary Service Award."  He also received the STC's Gould Award and the Rainey lifetime achievement awards. Howard's most recent book is Design to Thrive: Creating Social Networks and Online Communities that Last.
Journal of Business and Technical Communication
The Journal of Business and Technical Communication (JBTC) reports the latest research related to business and technical communication practice and pedagogy. The journal covers topics such as ethics of business communication, social justice in technical communication, intercultural communication, and visual design of business and technical communication. JBTC welcomes a wide range of approaches and methodologies. It is a refereed, JCR-ranked journal; its 2019 impact factor is 1.207, and its five-year impact factor is 1.434.
Meet the Editor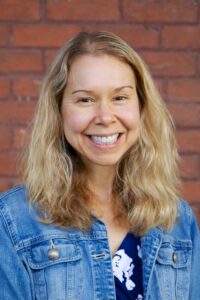 Jo Mackiewicz is a professor at Iowa State University. In June 2020, she took over from Charles Kostelnick as the editor of the Journal of Business and Technical and Professional Communication. From 2012 to 2016, she served as the editor of the ATTW Book Series in Technical Communication. And from 2008 to 2011, she was the editor of IEEE Transactions on Professional Communication. Her books include The Aboutness of Writing Center Talk, Writing Center Talk over Time and, with Isabelle Thompson, Talk about Writing, now in its second edition. She is currently revising a book manuscript about welding teachers' verbal and nonverbal communication.
Programmatic Perspectives
Programmatic Perspectives is a peer-reviewed, bi-annual journal published by the CPTSC. It is aimed at an audience of administrators and faculty in technical and professional communication programs. The journal's over-arching goal is to contribute to the body of knowledge of the field of technical communication, with special emphasis on the many facets of programs, curriculum, program administration, pedagogical implications, and faculty issues. Programmatic Perspectives has published articles in the following categories:
Applied research – reports of practically relevant (empirical or analytical) research
Applied theory – original contributions to technical communication theory
Commentaries/Editorials – invited or proposed comments on a particular issue important to programs and faculty (these are generally not peer reviewed)
Program Profiles – descriptions of programs in the field
Meet the Editors
Lora Arduser is an associate professor in technical and professional writing at the University of Cincinnati. Her research is situated in the rhetoric of health and medicine and focuses on rhetorics of expertise and rhetoric, gender and technology. Her book Living Chronic: Agency and Expertise in the Rhetoric of Diabetes was published by The Ohio State University Press in 2017. Her research has also been published in Technical Communication Quarterly, Journal of Technical Writing and Communication, and Women's Studies in Communication, Computers and Composition, and Narrative Inquiry.
Lee-Ann Kastman Breuch is Professor and Chair in the Department of Writing Studies at the University of Minnesota. Her research investigates rhetoric and digital writing in a variety of settings such as classrooms, professional organizations, websites, and social media. She teaches courses in technical communication, writing pedagogy, digital writing, research methods, and usability. Professor Breuch is past president of CPTSC and is excited to serve as co-editor of the journal Programmatic Perspectives.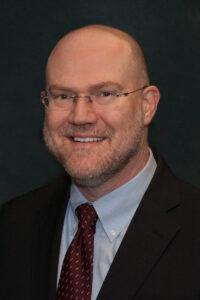 Russell Kirkscey is an Assistant Professor of English and Technical and Professional Writing at Penn State Harrisburg, where he teaches upper-level courses and the introductory technical communication course for science and engineering majors. He also coordinates the program for the Minor in Technical and Professional Writing and works with engineering faculty members to increase the quality of technical communication products and client interactions for students in capstone design courses. He is the book review editor for Programmatic Perspectives.
Rhetoric of Health & Medicine (RHM)
Co-edited by Lisa Meloncon, Blake Scott, and Cathryn Molloy, the Rhetoric of Health & Medicine (RHM) publishes original rhetorical studies of health and medical practices involving communication. RHM seeks to encourage scholarly conversations about health and medicine across fields of inquiry and spheres of practice, in part by publishing inter- and trans-disciplinary research. In addition to research articles, RHM occasionally publishes dialogues, review essays, and overviews of rhetorical research for health policymakers, practitioners, and publics. RHM is indexed in a number of databases, and it won the 2019 Best New Journal Award from the CELJ.
Meet the Editor
Blake Scott is Professor of Writing & Rhetoric at the University of Central Florida, where he previously served as founding Director of Degree Programs and Associate Chair, among various other roles in the Provost and Faculty Excellence offices. He is currently Vice Chair of the Faculty Senate. His teaching and research focuses on rhetoric of public health policy, cultural and political approaches to TPC, writing program design, and other areas.
SUNY Series in Technical Communication (Book series)
Broad and interdisciplinary, this new series invites proposals for book-length edited collections and traditional book-length monographs studying technical communication and related fields from all angles. It encompasses not only technical communication in corporations, but also in government, health, military, and extra-institutional contexts. The series values scholarship in the theory and application of technical communication, including both quantitative and qualitative empirical research. The editors particularly wish to provide a venue for book-length, in-depth scholarship on the history of technical communication and the role of technical communication in culture and technology.
Meet the Editor
Miles A Kimball, editor with Professor Charles Sides Fitchburg State University,  is a Professor of Communication at Rensselaer Polytechnic Institute in Troy, New York. He first worked as a technical writer in the defense and telecomm industries. His scholarship focuses on three vectors of expansion in technical communication: the expansion of technical communication as used tactically by individuals and small groups, rather than strategically as corporate communication; the expansion of visual communication; and the expansion of education and training in technical communication.
Technical Communication
Technical Communication is a peer-reviewed, quarterly journal published by the Society for Technical Communication (STC). It targets an audience of technical communication practitioners and academics. Its goal is to contribute to the body of knowledge of the field from a multidisciplinary perspective, with emphasis on the combination of academic rigor and practical relevance.
Technical Communication publishes articles in five categories:
Applied research—reports of empirical or analytical research
Applied theory—original contributions to theory
Case history—reports on solutions to past or present problems
Tutorial—instructions related to new developments, insights, standards, requirements, or technologies
Bibliography—reviews of relevant research
Meet the Editor
Sam Dragga is Professor Emeritus of Technical Communication at Texas Tech University and the retiring Editor-in-Chief of Technical Communication, the quarterly research journal of the Society for Technical Communication (STC). He is co-author of The Essentials of Technical Communication, Reporting Technical Information, and Editing: The Design of Rhetoric as well as author or co-author of a score of journal articles on ethics, information design, and intercultural communication. He is a Fulbright Specialist and a Fellow of the Association of Teachers of Technical Writing (ATTW).
Technical Communication Quarterly
Technical Communication Quarterly (TCQ) is a refereed journal published four times a year with support from Taylor and Francis, the Association of Teachers of Technical Writing, and Utah State University. TCQ publishes on technical communication in academic, scientific, technical, nonprofit, business, governmental, and related organizational or social contexts. All articles have a sound basis in theory and include implications for teaching, research, or practice in technical communication. TCQ accepts submission of four genres: original research articles, perspectives pieces (opinion essays about a timely issue relevant to the technical communication field), methodologies and approaches (which describe innovative teaching or research techniques), and book reviews.
Meet the Editor
Rebecca Walton is an Associate Professor of technical communication and rhetoric at Utah State University and the editor in chief of Technical Communication Quarterly.  Her research interests include social justice in sites of work and qualitative methods for cross-cultural research. Her co-authored work has won multiple national awards, including the 2020 CCCC Best Article Reporting Qualitative or Quantitative Research in Technical or Scientific Communication, 2018 CCCC Best Article on Philosophy or Theory of Technical or Scientific Communication, the 2016 and 2017 Nell Ann Pickett Award, and the 2017 STC Distinguished Article Award.
IEEE Transactions on Professional Communication
The IEEE Transactions on Professional Communication is a peer-reviewed journal devoted to applied research on professional communication–including but not limited to technical and business communication. It has been published since 1957 by the Professional Communication Society of the Institute of Electrical and Electronics Engineers (IEEE).
Meet the Editor
George Hayhoe is editor-in-chief  of the journal and professor Emeritus at Mercer University in Macon, Georgia. He was named a Fellow of the Institute of Electrical and Electronics Engineers in 2016 for his contributions to professional and technical communication.